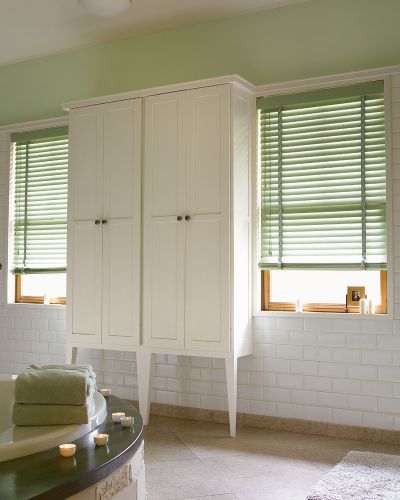 Flipping through the most recent
Smith + Noble
catalog, I saw "
windoware
" made of bamboo, linen, velvet, and
twill
. I paused to admire the wooden blinds, so regal in their straightness. Wooden blinds are nice. They're certainly a step up from their aluminum cousins, the sad blinds which crease, break, and get left behind when people move. Smith + Noble, I noticed, knows that sometimes you may want the sturdiness wooden blinds provide but not necessarily the look of the grain. For an extra $20 (per submitted sample), Smith + Noble will
custom match the wooden blinds
to your decor. They'll paint or stain them to match your walls, floors, furniture, or even the dish you're serving for dinner (assuming you can send in a 1 sq. inch swatch of spaghetti & meatballs).